This cocktail made from Chartreuse Verte, lime, Ginger Beer & ice cubes is an adaptation of the famous "Moscow Mule" – Vodka, Ginger Beer and lime very appreciated and popular in the 1950s in the United States while this country is experiencing a craze for the Vodka.
The name refers to the era's view of vodka as a Russian product. The "Moscow Mule" was created on the East Coast of the United States, in Manhattan at the New York's Chatham hotel in 1941, and was then almost always served in a copper mug (with Smirnoff vodka). It quickly became popular on the West Coast as well – especially in Los Angeles.
The rise of this cocktail in Europe is much more recent and in our old continent initially made with Ginger Ale (also based on ginger but much more muted taste) and not Ginger Beer.
The "Chartreuse Mule" was born in 2015: this cocktail was launched on the domestic market to introduce our privileged targets, the bars, to this new drink which is very fashionable on our export markets.
The very trendy Ginger Beer wonderfully highlights all the aromatic complexities of Green Chartreuse.
Ingredients :
30 ml Green Chartreuse
10 ml lime
100 ml of Ginger Beer (or failing that, Tonic Water)
Ice Cubes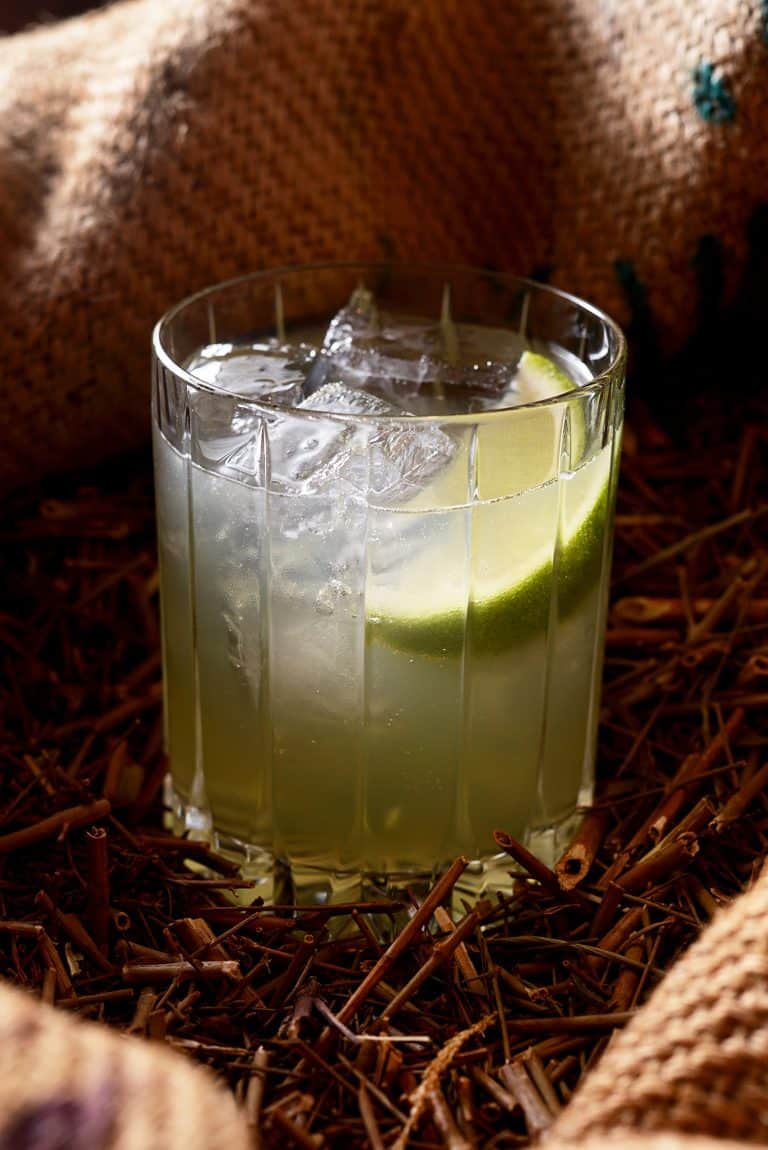 Chartreuse Mule  © Nicolas Villion